Tips To Hire A Perfect Security Guard Services Within Your Budget
Posted by Admin on June, 22, 2021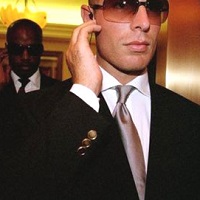 Security is a huge concern in today's era. People are investing in professional security guard services to safeguard themselves and their property from theft. However, there are different kinds of security guard services and each has a different role. Depending on the type of security guard services the professional requires special training to be able to handle the on- handjob responsibility.

However, the work of a security guard is complex, apart from their physical presence they should also come to your aid by protecting you, your property, and business in the time of need.

Although the internet is filled with security guard services it is essential to conduct proper research before hiring a professional security guard services. There are many reputed security guard services in Allahabad, who offer world-class services at customer-friendly prices.

Listed Below Are A Few Tips to Hire The Perfect Security Guard For Your Property Or Business

Licensed &Trained
This is the first thing to consider before hiring a security guard services. Enquire about their training and check their security license to ensure that they are qualified professionals. Apart from that make sure that they possess a valid driver's license as it is a requirement for the job. Hiring a trained professional will help you have peace of mind as you can be rest assured that they can handle their work efficiently and effectively.

Communication Skill
Interpersonal skills are a very important skill to possess for a security guard. This will allow them to deal with different types of people and defuse a critical situation without harming any individual or loss of property in case of any criminal activity. A good communication skill will help to keep the lines of communication clear and help them as an enforcer or a protector. They should also be able to work well both as a team or an individual.

Handle Technology
To hire a perfect security guard make sure that the professional can handle new technology to aid modern security. Security requires the use of both manpower as well as technology to ensure a higher level of safeguarding. They should be comfortable to handle modern machines such as CCTV, surveillance equipment, etc. They should also keep tap of new technology and train to be able to handle complex situations.

Motivated
This is another important skill to look for before hiring any security guard services. All the training and knowledge can be of no use if the individual does not possess the motivation to do their job effectively and efficiently. They should be observant and alert to prevent any damage to property or business.

Apart from the above-mentioned skills they should also have good administrative skills to help them record daily reports, etc. Many security websites also offer a variety of other services along with security guard services. You can also hire security guard supervisor Allahabad for safeguarding large business houses at reasonable rates. These professionals are highly trained and vetted to ensure maximum customer satisfaction.
This entry was posted on June, 22, 2021 at 00 : 00 am and is filed under Security Guard Services. You can follow any responses to this entry through the RSS 2.0 feed. You can leave a response from your own site.